WMX is Movensys' software-based controller that offers seamless connectivity with various communication and hardware options to ensure optimal compatibility.
Additionally, WMX provides extension options that allow users to develop their own sequences and customize functionality. 
Would you like to learn more about the scalability of WMX?
The reason for WMX's scalability
WMX consists of an open architecture, Moventecture, which allowing functions to be segmented into modules, much like plug-ins, making it possible to add or remove features. 
Customization is possible so that users can load and use only the functions they need. And it's easy to utilize self-developed programs and 3rd party programs beyond motion control such as robot and force control with WMX.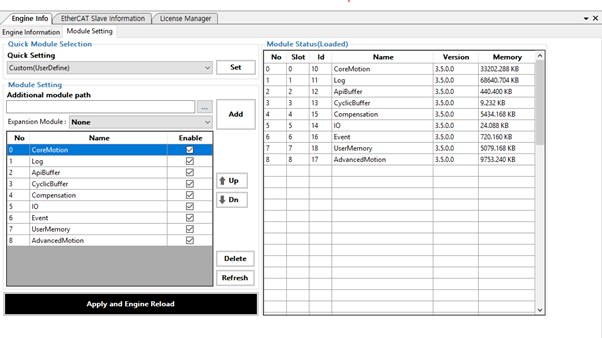 Customizing feature
RTX is a highly reliable real-time operating system (RTOS) capable of real-time communication, and it is one of the most widely used industrial RTOS worldwide. 
RTX SDK (Software Development Kit) represents a collection of tools for software development in real-time environments. 
RTX SDK allows developers to efficiently develop software and utilize the features of a specific platform. Movensys provides WMX SDK to develop customizing options based on RTX SDK.