Power Automation was awarded the IR52 Award in May for its technological excellence in electronic component assembly automation robots. 
The awarded electronic component assembly automation robot is a device that can insert electronic components without damage by automating the manual assembly of special electronic components with a single device. 
WMX was applied to Power Automation's award-winning equipment due to its advantage as a software-based motion controller, which allows for versatile motion control on a single platform. 
Would you like to learn more about the case where WMX was applied to the electronic component assembly automation robot?
Background
Power Automation's electronic component assembly automation robots began to shut down factories in the electronics industry due to the Covid-19 pandemic in 2020. 
Following the pandemic, many customers were increased interest in automation and digital transformation (DX) due to the rapid rise in labor costs and quality efficiency. 
Accordingly, Power Automation went beyond the hardware controllers previously used and looked for a software control solution that could easily combine OT and IT.
The reason for adopting WMX
- Flexibility
WMX provides its own developed EtherCAT Soft Master in EtherCAT Class A, enabling flexibility with various manufacturers' EtherCAT servo drives and remote I/O systems.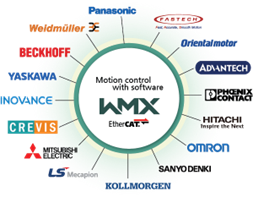 - Real-time performance
WMX is based on a Real-time OS and utilizes one of the multi-core CPUs to ensure periodicity and real-time performance.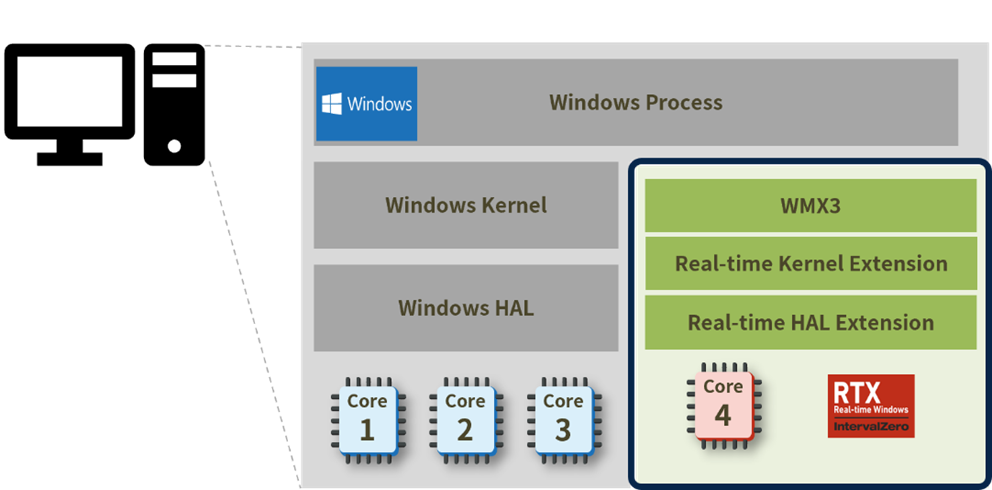 - No need for VME (VersaModule Eurocard Bus) communication device
EtherCAT communication is convenient to use without the need for additional hardware, making the previously used VME communication devices by equipment manufacturers unnecessary.
The benefits of implementing WMX
- Solving parts supply issues
WMX's flexibility can effectively address global semiconductor component supply shortages by enabling seamless integration with hardware from any brand that supports EtherCAT through software utilization.
- Cost Saving
The specification of the PC is important for software-based control. WMX enables high-speed data transmission using a high-performance PC and can reduce costs without introducing additional hardware.
- Improvement in Equipment Quality
It can be combined with IT technologies such as AI and cloud to maximize the quality and utilization of equipment by using PC-based control.